Over 250,000 students submitted their designs to the Monster Design Contest world wide!
See if your work was featured in the latest chapter of the Big Ideas series
Alex D., 2nd Grade
Winthrop Charter
Ana S. + Hannah M., 7th Grade
Mineola Middle
Chris W.
Westside Middle
David N., 7th Grade
Eagle College Prep
Elise K., 3rd Grade
Moorlands Elementary
Emma B., 3rd Grade
Atoka Elementary
Enrique Q., 4th Grade
Bent Elementary
Evan D., 6th Grade
Belgooly Central
Isabella O., Kindergarten
The Sage School
Isabelle S., 5th Grade
Marie Curie Elementary
Ivy R., 3rd Grade
Hamilton Elementary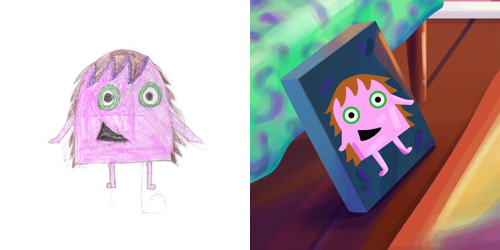 Jada R., 2nd Grade
East Laurens Primary
Joshua C., 5th Grade
Longden Elementary
Judd C., Year 2
Kongorong Primary
Karl, 1st Grade
Charlotte Dunning Elementary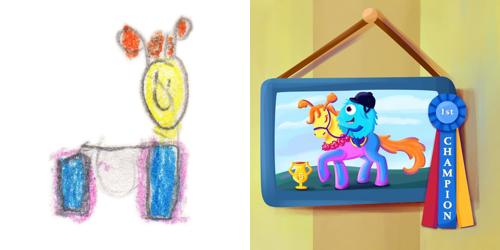 Lily G., 5th Grade
San Tan Elementary
M. Akif K., 4th Grade
Ozel Yuksel Sarikaya Ilkokulu
Although We were not featured this year we entered 24 different designs from a range of year groups. We thought we would celebrate two of them (one from upper and one from lower school). They will feature on our website for the year.
They are:
Ellie F., Year 3
St Mary's School
Daniel C., Year 5
St Mary's School